Virt Gas is a joint venture with CETEnergy and CETPower as major partners. The Virt Gas Project is an innovative project with the strategic purpose of developing Gas-to-Power solutions for the African market with Nigeria as the immediate focus.
The Virt Gas Project involves the build-out of a world-class liquefied natural gas (LNG) supply focused on serving industrial scale businesses. With our strategic partnerships, Virt Gas is being positioned to become a leader in the processing, liquefaction, distribution and regasification of the abundantly available gas reserves in Nigeria.
Via the proposed plan, the company will drive a virtual pipeline solution by transporting the liquefied and compressed gas (LNG & CNG) from the plants in highly safe and specialized cascade containers to CETPower's gas-fired plants within specific regions of the country. This solution would be especially effective for off-load sites, where no gas grid is available.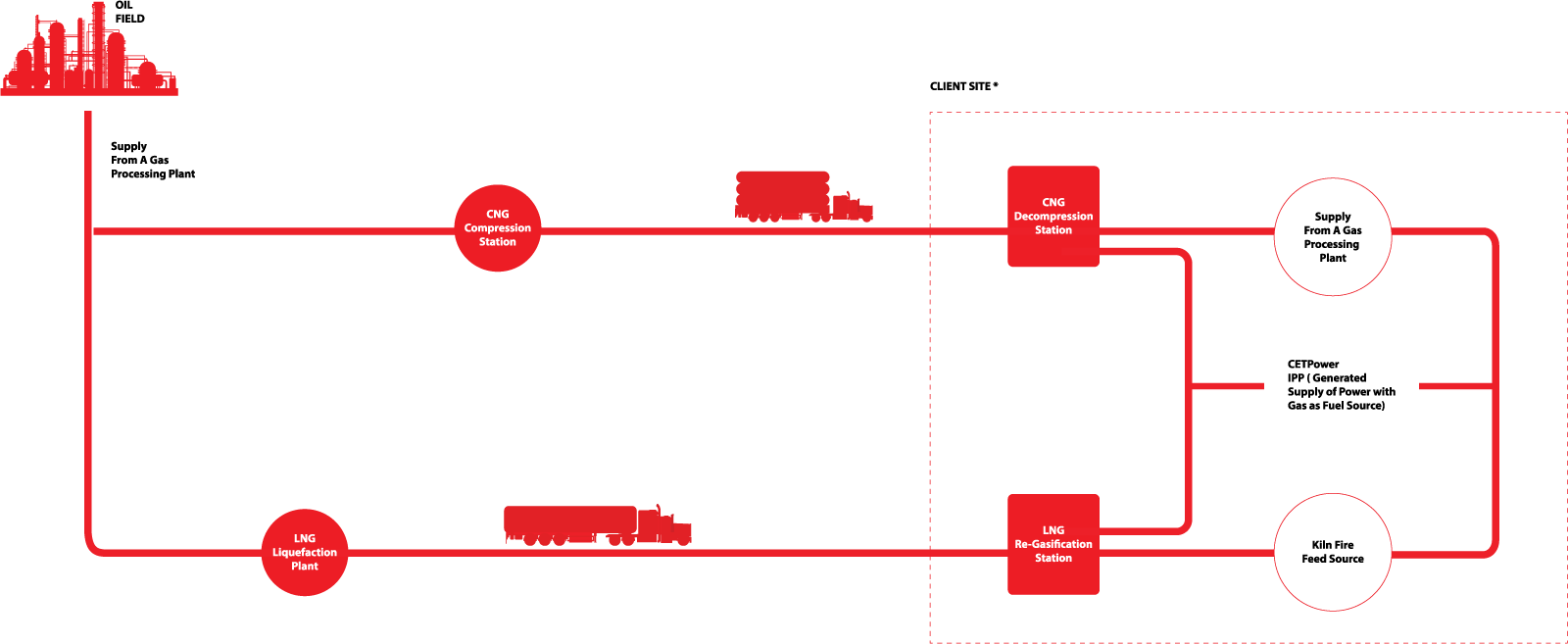 With the commencement of operations, Virt Gas will be able to offer consumers cheap and clean fuel as well as outsourced and efficient electrical power.
The project is envisaged to provide a high return on investment (ROI) for CETEnergy and its partners in this venture.
Discussions are currently on-going with partners, investors and policy makers for the take-off of the project. The capital investment ($6.5m) required to setup the necessary infrastructure has been earmarked and the venture is envisaged to take off with the construction of a 20mmscf per day natural gas liquefaction plant (the energy equivalent of 560,000 liters of diesel) in Q1 of 2016.